I am encountering a problem during my attempt to install Windows 10 using a USB pen drive. The following message appears: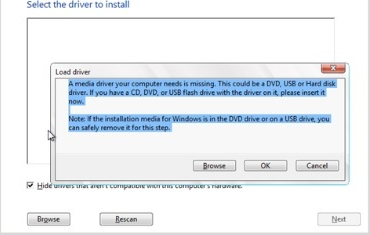 A media driver your computer needs is missing. This could be a DVD, USB or Hard Disk driver. If you have a CD, DVD or USB flash drive with the driver on it Please insert it now.

Note: if the installation media is in the windows DVD drive or on a USB drive, you can safely remove it from this step.
I have tried multiple solutions from the Microsoft forums and SuperUser, including:
Using only USB 2.0 pen drives
Using only USB 2.0 ports
Cancelling the error and trying again with a different USB port
Creating the pen drive with different tools
Re-downloading and re-creating the ISO to avoid corruption
Copying all drivers from the motherboard to another pen drive, but the error still persists
I am currently testing another pen drive and will update the outcome.
Update on SATA Driver Installation:
I tried installing all drivers from the "SATA" driver, but the error still persists and I am unable to proceed with the installation. The error message reads:
No new device driver found. Verify that the installation media contains the correct drivers and click OK.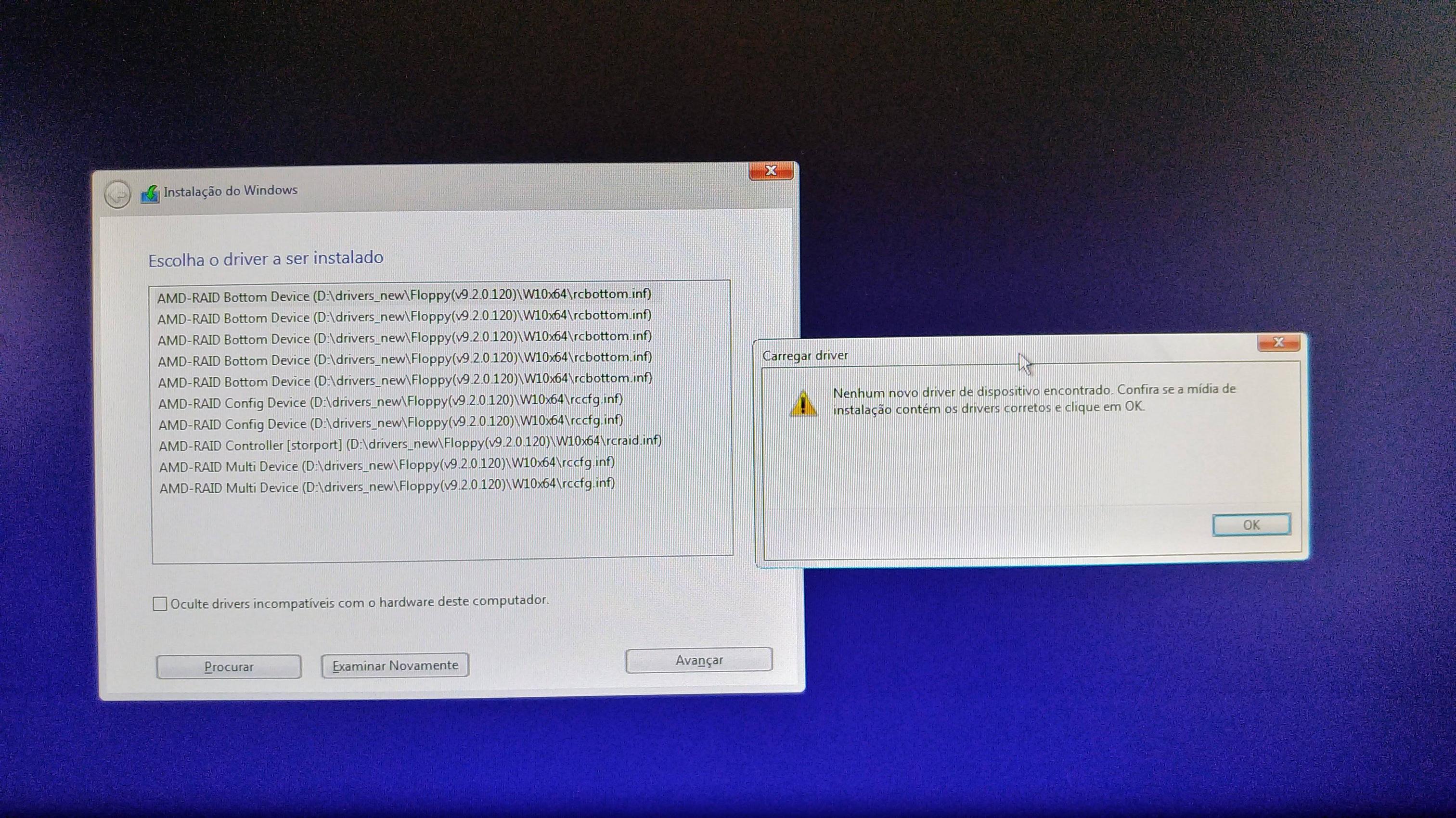 To resolve the issue with missing media driver during Windows 10 installation from USB, try the following steps:
Download the latest SATA driver from the manufacturer's website and save it to a USB drive.
Boot the computer using the Windows 10 installation USB drive.
When the error message appears, click "Cancel".
Go to "Load Driver" and select the USB drive where the SATA driver is saved.
Install the SATA driver and try the Windows 10 installation again.
If this still doesn't work, try updating the BIOS or the motherboard chipset drivers and repeat the process.
If the issue persists, you can also try installing Windows 10 from a different USB drive, or creating a new installation media using the Windows 10 Media Creation Tool.

Problem Solved:
Selected a new pen drive and discarded previous ones
Used Windows computer to write Windows ISO instead of Linux
Gnome Disks, MultiWriter and Etcher not suitable for writing Windows ISO on Linux
Etcher even shows a warning message
WoeUSB (formerly WinUSB) failed despite being a recommended Linux solution
Successfully used Rufus software
ISO used was tested and worked for coworkers on other computers
Cause of Problem:
Defective pen drive
Corrupted ISO from unreliable Microsoft server
Inappropriate software, specifically Linux USB writers not suitable for Windows ISO.